Our MD becomes the Superyacht Charities Ambassador!
Started in 2012, the Superyacht Charities is now a registered foundation with a main purpose of generating funding for charitable causes from donations and support from the superyacht industry.
Most of the funding is received through donations and fundraising events.  Every penny donated goes towards a worthy cause that needs support.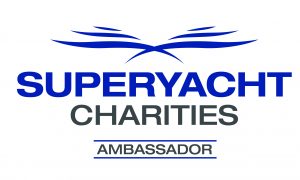 And with our association to the Superyacht industry and close working relationship with Superyacht Charities, our very own MD, Ed Taylor, was awarded Ambassador status earlier in the year!  Helping to spread the word about what Superyacht Charities does; the charities they support and encourage support and donations – just like this shining example here.
From aiding the aftermath of the Caribbean hurricane and support veterans, the charities welcome any donations