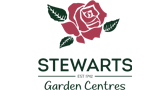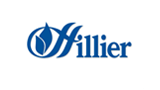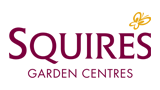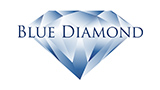 THE HUMBLE GARDEN CENTRE HAS BECOME A DESTINATION RATHER THAN A NECESSITY
Once upon a time, a trip to the garden centre was just that. Buy your plants, compost, maybe a bird feeder or two. Fast forward a few years and our love of food and shopping have completely changed the way consumers use local garden centres and forced them to evolve into multifaceted retail outlets.
Cafés within garden centres have become an integral part of the experience; in fact, one of the larger garden centre retailers report that serving food within its centre now generates at least 20% of the overall turnover. With this in mind, investing in smaller things like a great uniform will send a positive message to your visitors.
Taylor Made Designs offer a complete service from design to management.
We can source a wide range of uniform and merchandise, including jute bags. We know the current market trends and we also embroider in-house. Our team can whip you up samples and visuals of your finished product to help you choose what not only looks great and suits your environment, but is hardwearing and fit for the intended purpose.
Fast, efficient & well managed service
Taylor Made Designs provide a full 'end-to-end' uniform management service. From design, manufacture, storage and then fulfilment to our 125 leisure centres across the UK. The online e-store and reporting services have ensured a fast, efficient and well managed service which we have been so pleased with, we have recently extended our agreement for a further 2 years.
Very pleased
We want our staff to wear their uniforms with pride and for customers to easily identify staff members because of our corporate colours. We have enjoyed working with Taylor Made Designs and are very pleased with the quality and support they have provided.
Outstanding support
Absolutely love working with Taylor Made Designs, and the outstanding support, service and delivery provided! Should be everyone's first stop for workplace uniform!
Friendly, flexible & efficient service
Taylor Made Designs have been our main uniform and PPE supplier for the past year and offer a friendly, flexible and efficient service. Ed and his team are always on hand to answer any queries and their guidance and expertise has been invaluable in order to deliver first class service on-board our existing ships and whilst establishing uniform requirements for our new ship coming out this year.
Efficient & professional
We really enjoy working with Taylor Made Designs, they are efficient and professional throughout and always help us meet demands with realistic delivery times. Our account manager has been fab! Gerry is always there to answer our queries and help get us the best deal and worked with us to manage our uniform needs perfectly
Our Experts
Need some advice? Our team have over 20 years of experience providing uniforms for garden centres, get in touch today.