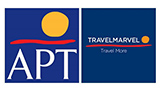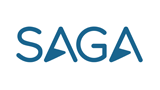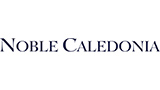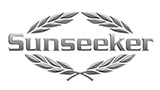 MARINE, CRUISE & SUPERYACHT UNIFORMS
WE SUPPLY UNIFORM, WORKWEAR & PPE TO ON AND OFFSHORE CLIENTS ACROSS THE WORLD
For 26 years now, Taylor Made Designs have been supplying sustainable, responsibly sourced garments for many sectors including the Marine sector.  We have experience in sourcing or manufacturing uniform, workwear and PPE for the mid-size cruise lines, superyachts, river cruises, and exploration vessels as well as the corporate arm of many more sectors.  Anything you require from crew uniform, tropical wear and front of house to housekeeping, shoreside, polar region wear and officers uniform.  Here, we bring it all together – the perfect Uniform Management and Fulfilment solution.
Our resources and supply chain are infinite.  Coupled with our own embroidery and print facilities we work to our clients briefs to come up with a number of solutions to suit any budget.
Often working with Interior Designers, we have experience in procuring for a variety of New Build projects and Refits, the mid-size cruise lines, superyachts, river cruises, ferry's and exploration vessels.
TMD offers stylish fit for purpose uniforms, branded or unbranded, manufactured or off-the-shelf. We receive feedback from staff who tell us they feel they do a better job when they are dressed in a uniform that makes them look and feel great. The fact we offer so much choice means we like to come and meet you and discuss your uniform expectations. We can bring samples to you or alternatively, we are happy to meet at our showroom in Christchurch where we have a vast array of uniform, workwear and merchandise so you can make the most informed choice and discuss ideas.
MERCHANDISE
Giveaways, gifts, secondary spend income generators, customer engagement programmes or simply brand awareness, everyone loves a bit of branded merchandise.  Whether it's power banks, bath robes, laundry bags, water bottles, pens, sunglasses or watches we have it all from high-end brands to hi-end tech.  We know our customers want fast delivery with minimum outlay so we source as much as we can from the UK.  With more planning, we can source further afield.
CONCESSIONS
We work very closely with our clients' Partners to retain brand and design consistency.
We would very much like to hear from you.
Fast, efficient & well managed service
Taylor Made Designs provide a full 'end-to-end' uniform management service. From design, manufacture, storage and then fulfilment to our 125 leisure centres across the UK. The online e-store and reporting services have ensured a fast, efficient and well managed service which we have been so pleased with, we have recently extended our agreement for a further 2 years.
Places Leisure
Very pleased
We want our staff to wear their uniforms with pride and for customers to easily identify staff members because of our corporate colours. We have enjoyed working with Taylor Made Designs and are very pleased with the quality and support they have provided.
Stewarts Garden Centres
Outstanding support
Absolutely love working with Taylor Made Designs, and the outstanding support, service and delivery provided! Should be everyone's first stop for workplace uniform!
Bluereef Aquariums
Friendly, flexible & efficient service
Taylor Made Designs have been our main uniform and PPE supplier for the past year and offer a friendly, flexible and efficient service. Ed and his team are always on hand to answer any queries and their guidance and expertise has been invaluable in order to deliver first class service on-board our existing ships and whilst establishing uniform requirements for our new ship coming out this year.
SAGA Cruises
Efficient & professional
We really enjoy working with Taylor Made Designs, they are efficient and professional throughout and always help us meet demands with realistic delivery times. Our account manager has been fab! Gerry is always there to answer our queries and help get us the best deal and worked with us to manage our uniform needs perfectly
Ribby Hall Village
Excellent Service
I had Ed and TMD supply our crew uniform this year and was very impressed. Excellent service, all items delivered on time, even in some cases to some distant places. I would recommend them and will use them again next year.
Our Experts
Need some advice? Our team have over 20 years of experience in the industry, get in touch today.