Summer has certainly arrived! So we thought it about time to update our Top 10 Promotional Products and Gifts for the season ahead.
Whilst here in the UK we can never rely on a hot, sunny day, we've created this list to help identify the more popular items for our spring and summer "season", and we've added an environmental consideration too.
Seasonality can be a huge consideration when identifying the perfect promotional items and gifts.  Selecting relevant promotional products can seriously increase their value and effect, providing both short-term and long-term benefits.
With this in mind, we have compiled a list of the 10 promotional products which are perfect for our English spring and summer, and it's not just umbrella's…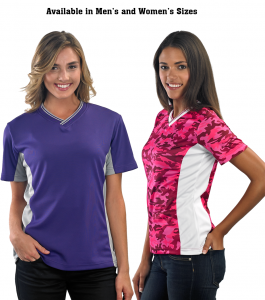 1. Cool Tech Wicking Tops
The cool wicking technology in cool tech tops, t-shirts and polo-shirts wicks moisture away from the body, keeping you cool and feeling fresh throughout the whole day.  Particularly popular in the sports industry, however, they are incredibly popular for anyone with a more active need.  They are brilliantly suited to company branding, and with the addition of Dye Sublimation Print you can get a truly standout, photographic finish design.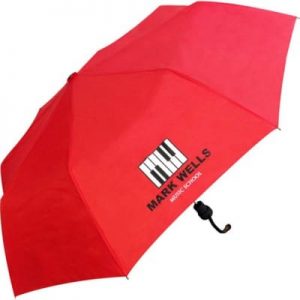 Umbrella's
We can't not feature the good old brolly…  After all, it's something which can feature as a year round item thanks to the UK's propensity to produce heavy downpours at any time of the year, and particularly, in the summer…  This calls for the need for a smaller, lightweight brolly which can be easily carried around and whipped out at the first drop of rain.  And check out that branding area too…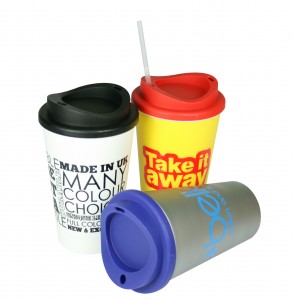 3. The Universal Mug
During the winter, a flask is an essential – but why not have a drinks holder which you can use year round which keeps hot drinks hot and cold drinks cold?  Excellent branding opportunity on these stand-out mugs and think of the good you're doing (and showing your customers) for the environment too by helping to reduce the amount of disposable cups ending up in our oceans.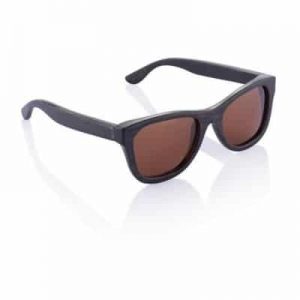 Sunglasses
For those rare occasions when the sun does actually make an appearance!  From a simple, fun pair of glasses to changeable lens cycle glasses, everyone needs to protect their eyes from the harmful UV rays.  Try to choose pairs which are well-crafted and have some longevity, so don't end up on landfill after one use.  Better still – what about this pair handcrafted from Bamboo??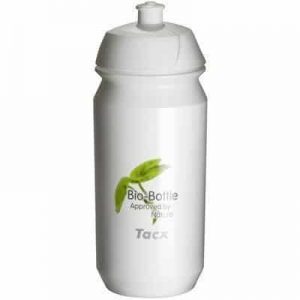 5. Sports Water Bottles
An excellent item which features in many a competition finishers goodie bag, and for good reason – what a great way to congratulate a participants efforts and promote your business?!  You will also cut out yet another disposable plastic water bottle from ending up on remote shores – perhaps a folding water bottles with a carabiner hook? Or look for environmentally friendly bottles, Aluminium Bottles are lightweight and dishwasher safe, or perhaps this Biodegradable Plastic Sports Bottle which is made from 20% recycled materials?  And now is the time when all the events / races / competitions commence – so get in there quick!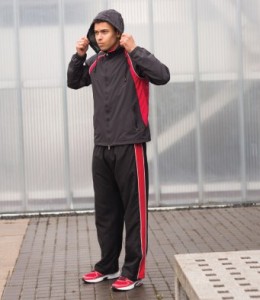 Lightweight Rain Jacket
Something we always hope not to need but inevitably always end up wearing, much for the same need as a portable brolly…  Perfectly suited to event teams, marshalls and those based in more outdoors based roles – these lightweight rain coats can be either printed or embroidered with your company brand or details and used for years to come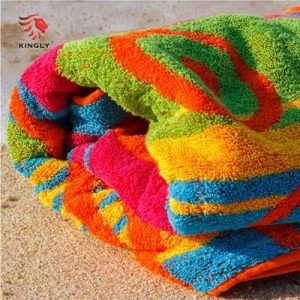 7.Towels
A very simple, yet highly useful item.  From brightly coloured beach towels through to a heavyweight sweat towel, there's a wide choice depending on how you like to reward your customers.  Sweat Towels feature highly in our Gym Starter Packs as they are incredibly useful, however, a lightweight yet large beach towel is perfect for those who may be jetting off to warmer climes this summer.  Look for towels made from 100% Organic Cotton which can also be supplied in a recycled carton box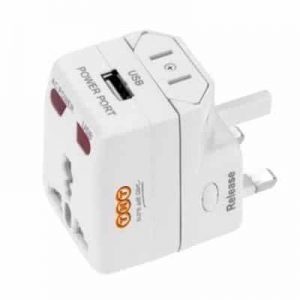 Travel Adaptor
If you want to really reward your customers and what with the holiday season fast approaching, a branded travel adaptor is a very thoughtful and useful gadget for people to take on holiday, some now even have USB charge ports – at the end of the day, none of your customers reeeeeally want to be offline when on holiday… do they??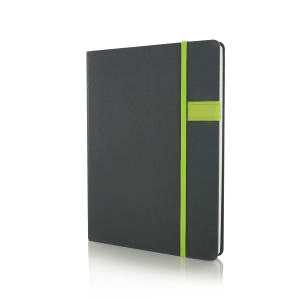 9.USB NoteBook
We're moving in to more unusual and special promotional items, but gadgets are fast becoming a popular gift as this is something your customers are more likely to treasure and remember.  Analogue meets Digital with this LOG Notebook, combining written and digital data and stores it onto the built-in USB stick – cool.  Why not use with a recycled material pen or pencil?!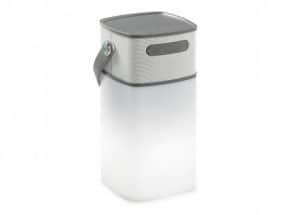 Portable Speakers
Another excellent portable holiday gift, there are tons to choose from, but we love these super small, super sounding, super cool Bluetooth Speakers which also feature LED Mood Lights, have excellent sound quality, rechargeable battery, 6 hours of music play time, a great branding area and they're even water resistant – WOW!
But whatever your promotional product need, we can easily help.  From Pens to Power Banks, Bags to Backpacks, Stress Shapes to Selfie Sticks we can help with items for a one-off campaign or for ongoing promotional goodies.
Why not take a browse through our full promotional products collection for a wider choice?  But if you still don't see anything you like, we can source pretty much anything you need so give us a challenge!
Speak to a member of our sales team on 01202 473311 or email hello@taylormadedesigns.co.uk